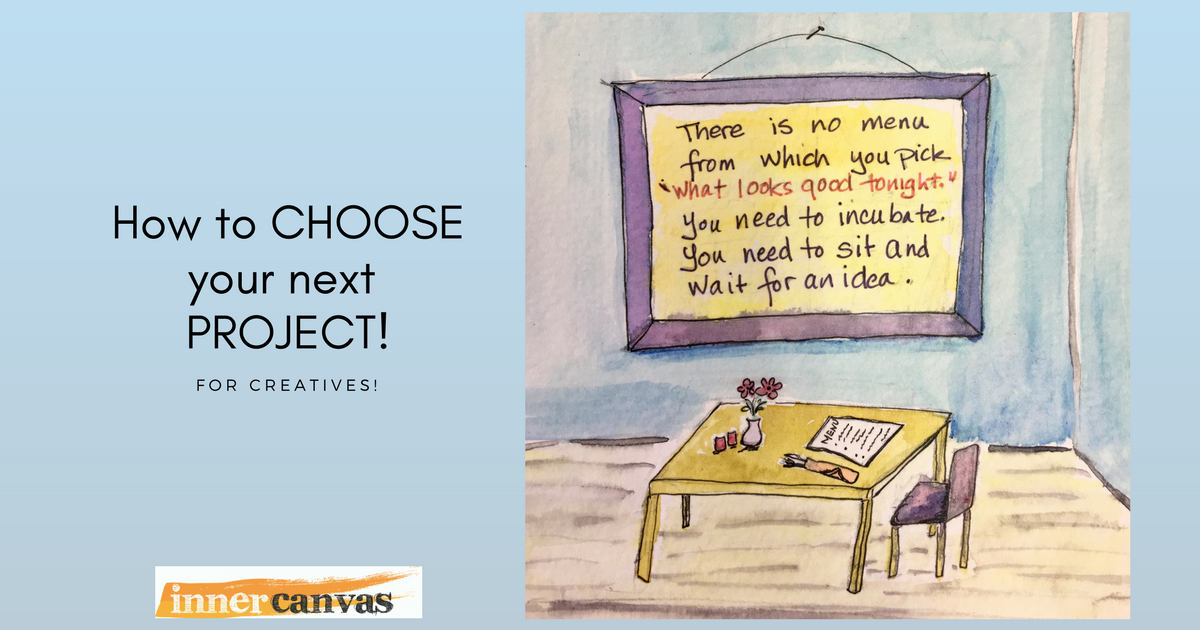 The other day, at coffee, Hannah reminded me that artists work in series.  She was talking about her own work—completing a couple of big commissions and her show at the Pence Gallery that I was about to see.  She was in-between projects and inspiration.  She knew it and was trying to tolerate the patience with oneself it requires to incubate the next thing—the next series.  She can feel it changing, but she doesn't yet know how.
As a therapist, my art has been with clients and they've come in a series. For I really do believe that therapists are artists and therapy is an art form. Foster kids, families, juvenile sex offenders, teens, therapists…..each time I began a new job or focused my work on a specific population, I was starting a new series.
It all sounds really creative and full of flow.  From one job to another, one client population to the next.  Each series building on the last.  New learning, new excitement, a path of curiosity fulfilled.
That's not how it feels.  As Hannah described her own struggles with allowing herself to incubate instead of forcing her next series to come, I had the flash of recognition in my own life.  I'm packing up my office, my home, everything I own, and moving across state lines.  This series has ended—the one that took me all over the country to train therapists to use art in their work, the one that allowed me to work with those difficult teens who spoke through their art like they'd never spoken to a therapist before, the one that brought me groups of passionate therapists who wanted to excavate their souls and share because their well-being depended on it.  I'm closing up shop.  And, like Hannah, I know I have to give room for the next thing to show up.  There's another series out there for me, but there is no menu from which I can pick 'what looks good tonight'.  It needs to incubate inside me.  I need to wait for the idea.
People ask me, "What are you going to do once you get moved?"  They want to hear about my next idea, my next endeavor, my next series.  They know I am a manifester.  I create things and invite people to participate and it is wonderful.  They want more from me.  They can't wait.
When I can only answer, "I really don't know."  I feel my disappointment roll into theirs—and we are a ball of impatience together.
Artists don't stop working when they are in between series.  Their creative mind is always searching and trying out and there's even actual engagement in the work itself.  They still go to the studio and work.  Sometimes it is just to clean a brush, other times it is to rearrange the workspace.  To outsiders, we may look as if we are doing the same things as always.  We are still creating or seeing clients or writing.  On the inside we are wringing our hands, scrunching our hair from our head, pacing back and forth—waiting.
I've learned that when I'm incubating, I have to be nice to myself.  I used to obsess about new ideas.  I have old lists of possible groups or classes to teach.  I have half-baked art invitations.  Names and taglines for courses fill notebooks.  In the past, I established a disciplined approach that included an optimal routine for inspiration.  I had to wake early, take my dog for a long walk in nature, do yoga, take a shower, then sit on my bed and download the ideas that I had seemingly plucked out of the river on my walk that morning.  I could incubate and find inspiration about the clients I was going to see that day or classes that I wanted to teach or a blog post I was going to write. The routine was my creativity template.  It worked well then.  But now I see, I was actually in a series.  I had my overall endeavor so well dialed in, that I was in flow and all I needed to do was stay in.  It worked beautifully.  I loved most of it.  Sometimes I was even able to be nice to myself.
Now, I'm no longer in that routine.  I don't need to be and don't want to be.  I have completed that series, and am waiting for the next.  So when I walk my dog on the river my thoughts are blank and I listen to  the birdsong and the sound of my shoes on the dirt.  I still sit down to write, but not as often, and only to see if there is anything there yet.  It's kinda like knocking on the door to see if anyone is home, even when you know they are on vacation.  That's where being nice to myself comes in.  I reassure myself, "You don't have to know where this sentence will take you."  I try to relax my breathing and tell myself, "It will come. You don't have to know, right now, sweetheart."
My coach, Andrea Lee, used to tell me that once we find the stream, all we have to do is stay in the boat and follow it.  The work was in noticing the moment in which the current began to carry us.  I used to joke back and tell her that it felt like the work was in trusting that there was actually a stream like the one she described.  It took so much work to walk around on rocks and follow dead end paths all the while lugging the heavy boat in hopes to catch a whiff of the right waterway.  Now, I know there is that stream.  Actually, I know there are many streams.  But right now, in this transition from California to Washington, from a well developed career series to the unknown, I am floating on an inner tube in the middle of the ocean.
It's not that bad really.  Maybe it's not exactly an inner tube,  but more like a nice fishing boat with a bedroom below and a little art studio set up on deck.  Nevertheless, I'm floating.  It's not a passive float, like I'm helpless or a victim of circumstance.  It's an expectant, kind, midwife-y kind of float.  Where I'm looking for signs of going into labor.  I'm reading the horizon for clues.  I'm engaged, alive, happy—with only an occasional bout of hand wringing or hair scrunching.
Are you working on a series?  What is it and how are you keeping it going?
Or are you incubating like Hannah and I?  What can you do to allow this for yourself?  How do you tolerate the in-between?