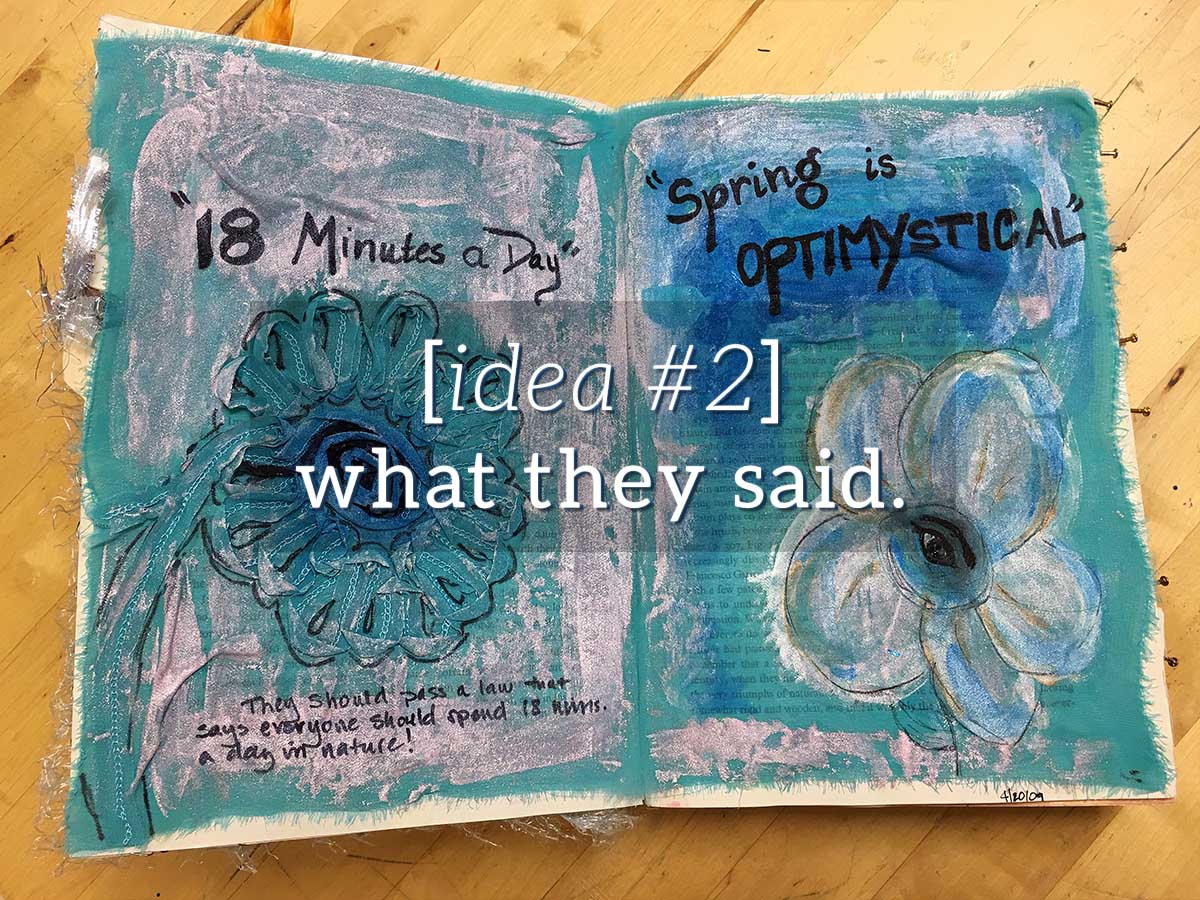 Clients can say the most eloquent things. Whether they are telling their stories or answering your probing questions, sometimes clients say profound and meaningful phrases. When you are listening for these phrases, your ear is a poet's ear. You bring a level of presence and engagement that is different from simply listening for the purpose of understanding. When we capture our clients' words we can learn things about them and ourselves. We up level our conversations as well as our insights.
I took a bunch of homeless teens to the river on a photography outing one Spring. We were looking for ideal settings to shoot self-portraits and one of the teens wanted to find a juxtaposition of fast running water with the solidity of a rock walled bank. We'd been trekking the trails for an hour or so and one of the teens exclaimed, "Spring is Opti-mystical!" and then, "They should make it mandatory that we all spend 18 minutes a day in nature!" A zing went through me when I heard him say that phrase. There was such truth and irony in his words. And his gratitude for our trip was not lost to me, either. I made a page spread to commemorate his wise suggestion. When I look at the page today, 5 years later, I still smile at the memory of that moment.
For your Altered Book Page: Capture the poetry of "What They Said".
During a session commit to listening to your client with a poet's ear. Really hear their words in a way that goes beyond your attempt to understand and empathize. Listen for those phrases that resonate with you or inspire you. Make a page that includes "What They Said" in a way that celebrates the phrase. Think of background or images that will give this phrase life and context.
If this idea inspires you to create a page, we'd LOVE to see!! Please share pictures of your altered book page ideas over on the InnerCanvas Facebook page.
Are you loving the altered book idea to help you in your work with clients? Join us now for Going Beyond Words: The Art of Therapeutic Relationship. It's a Continuing Education Course for therapists that will give you hands-on art invitations to help you forge powerful therapeutic relationships that are the very foundation of change in your work with clients.