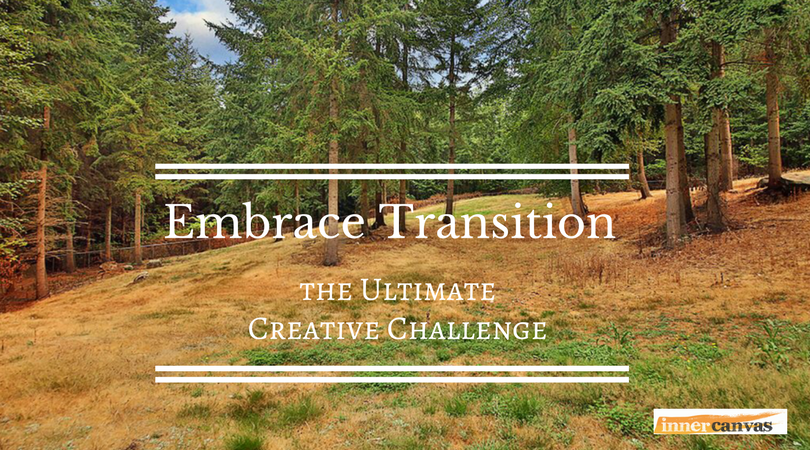 I'm facing my biggest creative project ever!
I'm moving.  As in, moving my whole life.  Not just to the office next door or to the house down the street (which is what I did 7 years ago).  I'm really and truly packing everything up and sending it across 2 state lines in stacked pods on a truck bed.  There's a ferry ride at the end which involves breathing through the flood of bliss that always comes when I see the beauty of the Puget Sound.  And there will be the cedars and Douglas firs that wait for us.  They guard our property with ancient solidity. They are home to the eagles and the other birds I have yet to meet.  I'm aware that the isolation could wreak havoc on my relationship seeking psyche from which I've formed my therapist identity, but since a part of me already lives there, I'm certain this new life is what I want.
That's right, my husband and I are packing up our lives here in Sacramento and moving to an island in the Puget Sound.  It sounds crazy and romantic and cliché.  We are those people.  Those people who have decided to get out of the bad air and the concrete and the cars and the speed of life as we know it and move to a farm.  The original idea came from our need to save my husband's lungs (the Sacramento ozone is literally killing him).  Now, I've come to look at it as saving our hearts and our minds—our souls.
Artists know how to stay in the creative process
Every artist has had moments like this.  When the painting or the work is coming along just fine.  The art is developing.  Painting or writing feels good and productive, even exciting.  And then, BAM!—out of nowhere the realization that "this art sucks" flashes without warning.  The artist knows how to work with this.  She knows she can't ignore the realization so she stays in the process because bad paintings and bad writing are necessary.  She works with it—dedicated, committed.  She doesn't give in to the doubts that start to nag, "This isn't working.  This sucks."  If she hangs in there she can claw her way back to the work and find the path it wants.  She can add the background color that was missing or take out that middle chapter.  She can breathe a sigh of relief and give a head nod to the meat grinding way with which the creative process, her handler, works.
This isn't what happened to me this last time around.  You see, my business has been the most beautiful work of art.  For the last 25 years, it has asked me to add and change.  From agency work to private practice, to consulting, to teaching, to writing—it's challenged me develop the art—to stick with it in the most flexible and creative way possible.  And it's been successful. A wildly successful, beautiful work of art.
Sometimes you have to say, "This really isn't working."
When I think of the artist and the flexible commitment that is required to navigate her creation it's no big deal.  I've taught this.  I've practiced this.  I've lectured this.  I've written it.  I've woven this idea into every therapy session I've ever facilitated.  And, yet.  This shit is tough.  Because sometimes you just have to say, "This really isn't working."  And then it isn't a matter of just changing your background or getting rid of a bad chapter.  You have to start a whole different painting.  Or write a novel instead of that memoir.  Or, in my case, buy a farm and begin a new life.  When this happens, you are in the unknown—back at the starting point.  Which is where our move to Whidbey Island comes in.
I'm doing my best to stay awake during this big transition.  Despite my intimate knowledge of the creative process, I find times like this are nearly intolerable.  When the in-between, in-process, unfinished is at its peak, we have to live in the unknown and stew in the unresolved. This doesn't come as second nature to me.  Truth is, I find it easier to deal with tragedy than transition.  I'm a veteran when it comes to suffering.  I know about pain—my own and my clients'.  The only thing to know about the unknown is that it is, in fact unknown.
What's ahead for me?  I don't really know!
Which is where this blog post started.  I am moving.  Not just physically, but professionally, too.  I am trying to navigate this big shift in the most creative way possible.  But it is freaky and scary and so, so exciting.  I don't know much about what is to come professionally. However, I do know that writing and painting my way through the transition will be key.  I want to share it with you because I know it might be helpful, maybe even inspiring, to some of you.
An Invitation for YOU
So, I guess this is really an announcement and an invitation all in one. I can't make teaching about art in therapy my main focus right now.  I have to step away from that role as I know it.  There is more to come, but I won't know what it is until I make the transition.  I do want to invite you to come with me as I step into this HandCrafted Life.  I will be using art and my hands and my writing to get through which will undoubtedly lead to great art invitations and inspiration.  Will you stick around and read and comment on the process of dismantling my beautiful work of art?  Will you walk with me as I reflect on the process of closing a 15-year private practice and shift away from my "therapist" identity? I recognize that for some of you, this is NOT why you are here.  That's okay.  I understand.  There are a lot of goodbyes I have to endure in the next 6 months.
For those of you who stay, who want to witness and share in a Big Story kind of creative process—I promise I will give you what I wish I could find myself.  Which, simply stated, the story of a successful therapist retiring her practice and diving head first into a HandCrafted Life.