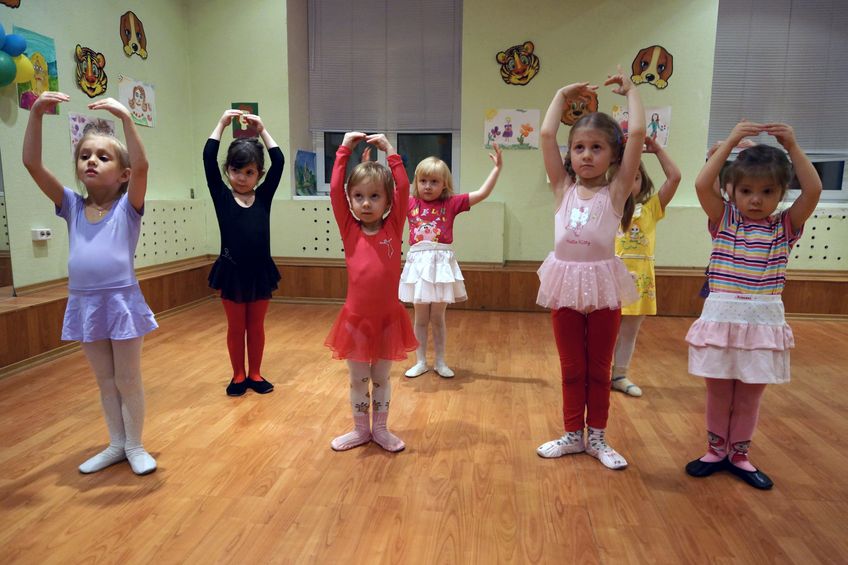 On the TV show, So You Think You Can Dance,  the competition to win Best Dancer is fierce.  The talent and experience that each of the dancers bring to their art is extraordinary.
However, what strikes me as significant is the one area that the judges tend to emphasize in their feedback.  They focus on the dancer's ability to connect with their partners and/or the audience.  The judges are responding to the dancer's way of being.  That is—their ability to convey their essence while executing their moves.
A dancer who has skill displays technical mastery on the stage.  Their lines are impeccable, their jumps are high, and even the most challenging sequences look effortless.  Watching a dancer with technical skill is thrilling.  But, the judges on the show stress the harsh truth that technical mastery won't carry the dancer through to the next round.  They must be able to bring more.  They must BE more on the stage.
A dancer who can truly show up, who can embody a presence that feels real, who is both relatable as a human and remarkable as a dancer—that dancer is a winner. We watch and are awestruck and whisked into an other-worldly experience.  We are inspired as we watch and our passion is sparked.
When we are with our clients, we dance, too.  
We dance a graceful improvisational dance that bends and stretches between technique and relationship.  We know that our ability to be effective hinges on the fact that the two—technique and therapeutic relationship—are inextricably bound.
We also know what supports it all.  The very foundation upon which everything is built—the very reason why a therapeutic relationship can even occur– is our own way of being.

Just like the dancer, we must show up and embody a presence that feels real, relatable and human.  We can't hide behind fancy paradoxes or worksheets.  We can't deliver a brilliant interpretation and brush our hands together in satisfied success. We, like the dancer, bring much more to our sessions than our skill.  We bring our years and breadth of experience.  We bring the beliefs and values that form us.  And we bring our humanness.
When we can do this…
When we recognize that mastering technique isn't all that it is cracked up to be. 
When we shift our focus from what we are doing to who we are being…
We are inspiring and our client's passion is sparked.
I was with a client the other day and I found myself in that unpleasant state of having spent way too long with technical instruction.  She had been expressing frustration with her inability to make progress and I had fallen into the trap (my own trap) of trying to suggest new things she could try, new perspectives she could take, and was about to launch into facilitating an art activity that might help her integrate my list.  I was a dancer on stage flaunting my high kicks and impressive turns.  I was trying to inspire my client, but I had traded away "presence" for "instruction".
When I realized what I was doing—how content and technique was not serving my client and was likely even exacerbating her issues—I decided to take the So You Think You Can Dance judges' message to heart.  I shifted to connection.  I decided that no matter what I was going to tell my client, it had to be delivered in the context of a visceral connection.  I had to touch back into my core beliefs in order to be presence and inspire.  I empathized with her frustration.  I joined with her and got a little whiny.  And, I fell back on what I know it takes to establish and keep a strong therapeutic relationship.  Instead of giving her a pep talk or correcting her, I related to her.  I let her know why I valued her as a person, and I asked her what she thought she needed in that moment from me.  In the end, we did do an art activity and she did walk out of session with an action list. But, because of my shift to connection (with myself and with her), in the end, I felt much more like a dancer who could win the show.
Are you passionate about being real in session in order to support your therapeutic relationships?
Do you want to learn how your beliefs are foundational elements of your essential way of being with your clients?
Do you want to make some art that helps solidify your experience of tapping into what matters in therapy?
I'm going to be offering a first time ever Make-inar. It is a free webinar where together, we create. We will make an easy but powerful art book that helps you drill down to what really matters in psychotherapy. Click here for more information and how to register: What Matters in Psychotherapy free Make-inar.