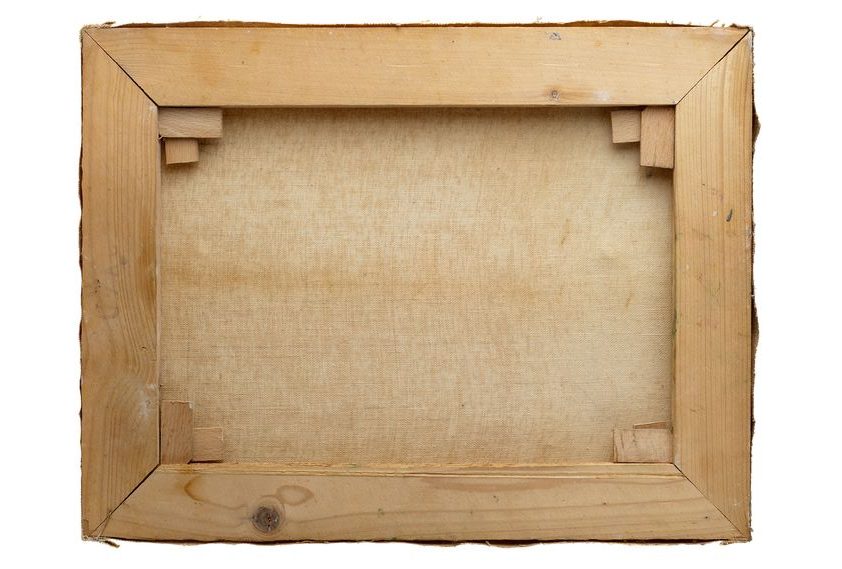 In his book, Art and Soul (Charles Thomas, 2004), art therapist, Bruce Moon recounts the story of a twenty something year old client named Carly. Newly out of residential treatment, she tells him of her emptiness and how she'd like to feel again. They have an initial session in which Carly draws a picture of a box surrounded by mist. Bruce guides her in a dialogue with the image she drew which puts Carly in touch with feelings she doesn't want to feel. She abruptly tells Bruce that she doesn't think he can help and leaves.
Months later she calls Bruce and tells him she's ready to work with him. In that next session and many sessions after, they work together on building a canvas. They start with framing wood frame and cut the proper angles to make squared corners. They stretch the canvas and staple it just so. Carly gets impatient. She asks, "Can't we just go buy a canvas and get started painting?" Bruce tells her that she could, but not in her work with him.
He goes on to explain, "If you buy a prestretched, pregessoed canvas, you're cutting yourself off from the process. You might as well buy a pre-painted, sofa-sized painting." Carly likes this and laughs.
This is a poignant story on many levels.
What stands out for me is the wonderful shared experience that Carly and Bruce had together. She was able to be in the relationship without being judged and simultaneously be guided and encouraged to master something with her own hands. She was encouraged to take her time, to allow herself the grace of building something important from the ground up, and all the while, Bruce was patient and engaged. Over time, Carly was able to explore more of herself and her feelings through the experience of making art. But it is not lost on me that the therapeutic relationship and the relationship that Carly forged between herself and her art was the foundation for this exploration.
Building a canvas from scratch is quite an endeavor. Carly thought it was a waste of time at first. Bruce knew better. He didn't want her to skip any steps. He wanted to build from the ground up—both painting-wise and relationship-wise.
Indeed—this is altogether wise—from no matter what angle you look.
And yet, how many times do we as therapist forget this foundational approach?
How often do you skip the building of the canvas and get right to the painting? There may even be times when you skip the painting altogether, never quite connecting with your client, and, instead, just tell them what to go do?
It's so understandable, that we, just like Carly, want to get to the end already. We want our clients to leave our offices with the insights or the instructions or the nitty gritty gems that will help them change or move on or get it together or heal. We want it to feel like we are doing something, and so we rush the foundation. We don't spend time and we forget to focus, to really focus, on what is proven to be the foundation upon which all effective therapeutic technique is applied.
Art requires a substrate. It is not built on thin air. Painters require canvas or paper. Writers require paper. Weavers require weft threads. Cooks require pans. Dancers require bodies.
Therapists require a therapeutic relationship.
Bruce Moon's story about Carly captures this truth and shows us the necessity of building a substrate in all art forms—including therapy.
When you consider yourself an artist and therapy your art form, the invitation to build your substrate is rich and beautiful.
How you build that foundational therapeutic relationship is unique and individualized for both you and your client. It starts with who you are as a person and as a therapist—at your very core.
It's an exciting thing to explore.
We'll be diving into that process at my upcoming free make-inar. It's a free webinar called "What Matters in Psychotherapy" where I'll be guiding you through a hands on art experience where you get to explore who you are as a therapist and how that supports your therapeutic relationships.