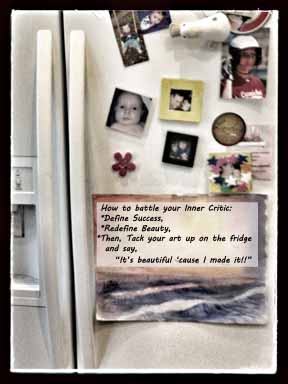 I just wanted to make something beautiful. 
Now that my article is in print, the hardest part is dealing with my inner critic.
The article is not beautiful or stunning or moving.  It doesn't touch me in a meaningful way.  It doesn't evoke imagery. It doesn't have a nice cadence or pace.  It's not even inspirational. 
"That's what happens when you let yourself be put in a box.  You should have seen it coming and you could have been more prepared," my inner critic sings songs in her ugliest voice. 
 Pow! Slap! Tsssk! 
So, what's an artist/writer/therapist/trainer to do?
I thought I'd share because I truly value when others talk about their struggles with creating. Read More… »