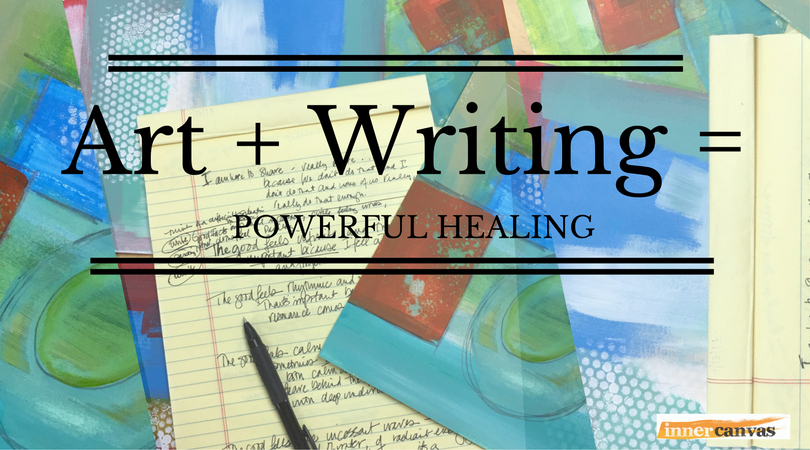 The combination of writing and art in a session is more powerful than either activity alone. 
I'm an art therapist, and I use art in therapy.  Art making is an experience that my clients rely on to make sense out of that which is not easily translated into words.  I "speak" art and teach my clients to do the same.  Art is powerful and so very transformative.  It's what I've used as a healing modality for the last 20 years.
As a result of my writing adventure in Bali with Laura Davis, I realized how invaluable writing can be as a healing experience. The power of the written word is not unfamiliar to me.  I am faithful to my journal.  I sort through thoughts and new ideas with my keyboard.  I sometimes write letters to figure out what it is I truly want to say. Writing is important to my ability to understand and communicate.  But in Bali, I connected with the experience of writing in a new way.  Writing became, for me, another creative process that, when shared with others, is a vehicle for meaningful connection. 
Since I've returned from Bali, I've been inspired to bring writing into my work with clients.  What I've discovered is profound.   When I integrate writing into an art therapy session, my clients' find that their creative expressions (both the writing and the art) have greater impact.  The writing solidifies the art.  The art informs and inspires the writing.  There is a reciprocal relationship between the expressive word and the non-verbal art.  It's as if the writing voice allows those thoughts that can't quite be uttered out loud to appear on the page. Which then paves the way for sharing those very quiet and personal thoughts to be shared.
I have also been incredibly moved by the writing and art integration my Artspace Therapists' Group is doing.  The deepening that writing invites makes such a difference.  It's like adding that all important bass line to a jazz piece.  The tune was great, but with the steady driving bass, it becomes rich and compelling.  Something really worth listening to.
Here are some ways to integrate writing and art into session: