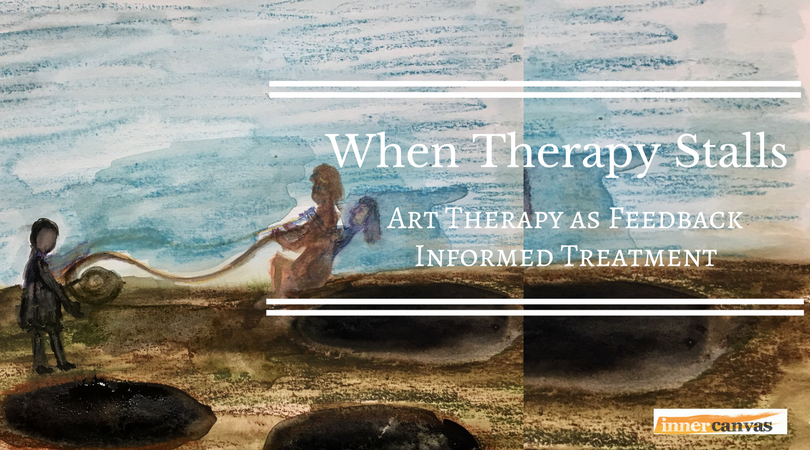 The key to good therapy
Clients have difficulties with parent-child relationships, spousal relationships, work relationships, internal relationships between aspects of self, relationships to depression or anxiety or trauma, relationships to personal or cultural history….the list is long.  There is one relationship that often gets left off of the list.  The therapeutic relationship.  The very relationship that is the vehicle for working through the other relationship.  It is also the one that we seldom explicitly address in sessions.  Sure, we focus on establishing and maintaining rapport.  Sure, we diligently sort through countertransference issues.  Sure, we gauge our own experience of connection or presence. However, Scott Miller's research points to a big problem. Our assessment about the therapeutic relationship is often incorrect.  He says, "If we think we know and we aren't checking with our clients, then we probably don't know."  This is not only problematic when things aren't going well in therapy.  Even when things are going well, clients still report greater satisfaction when they are allowed to provide their input on what they like and what they don't.  But, with our field's over-emphasis on technique, seldom do we spend time asking our clients about their experience of the therapist client relationship.  This is so important that I designed an entire online course about it.  
Insight into the therapeutic relationship
I have the unique viewpoint of having been an adjunct therapist for many clients.  That is, talk therapists often refer their clients to me because of a sense that some non-verbal, creative expression would be helpful.  Often these clients are stalled in their work with the primary therapist.  They want to move past their stuck place but still continue to work with the primary therapist.  So, I'm kind of like a relief pitcher.  I step in and offer creative arts invitations to address the stuckness.  One of the first things I do is invite my new client to draw a picture of their relationship with their primary therapist.   I don't want to set up competition or loyalty conflicts, so my initial intention for this art therapy invitation is to honor the primary therapy relationship.  The art and writing that comes out of this initial session is profound. The insights about what is good or what is working, as well as some of the challenges are very important for my new clients. Many are amazed at the clarity they get from the art about what they need in sessions with their primary therapists.  They take these insights back to their primary therapist and forge ahead, no longer stuck.
Art therapy technique
Recently, I decided to bring this art therapy invitation to a few clients with whom I felt stuck. After I explained about the correlation between successful therapeutic outcome and client feedback, I invited my clients to draw a representation of our relationship.  I then asked them to make a list of descriptions that their art communicated.  We talked about the art and the list.  To finish the session, I asked my clients to identify something they would like to change about their art and to make the change.  We brainstormed ways in which this change could come about in our relationship in the next sessions.
These sessions were pivotal for me and for my clients.  We learned important details about the therapeutic relationship and therapeutic process that we hadn't explicitly understood prior to the art and writing.
You can learn more about the essential elements of the therapeutic relationship in my online course, Going Beyond Words.
Simulated Case example
Tanya was a 30 year old music teacher who had been attending therapy withe me for several months.  Her initial complaints included difficulty with daily functioning (sleep, hygiene, eating) in response to the loss of her father.  Her job was suffering because of her inability to show up and stay engaged.  She felt alone, hopeless, and desperate.  We worked well for the first 2 months.  She made good progress with her daily functioning, but was still depressed.  She reported that she felt less desperate, but still didn't feel a sense of meaning in her life.  I was happy with the progress she'd made, but there was a point when I wondered if we'd lost momentum.  I started to think about an evaluation for medication. I pondered referral to a therapist who could provide a different modality—maybe EMDR or Brainspotting.  I wondered if I should focus more on certain aspects of her family of origin.  All this to say, I was trying to find a different technique or approach that might help.
Then I remembered the importance of checking with my client.  It's almost ridiculous sometimes, how hard we work to find answers on our own.  So, I checked with Tanya.  I asked her to draw a representation of our relationship.
 Here is her drawing. 
It depicts Tanya and I holding the ends of a rope between us.  She is leaning over a dark hole.  I am kneeling, facing her.
She wrote this list of phrases in response to my invitation to write without censoring in response to her art.
        The rope between us is slack.  I'm pulling myself up, but I'm wobbling and it's hard to hold myself up with such a slack rope.
        The hole I could fall into is deep and scary.  I'm not sure you can see the hole from where you are.
        We both seem dug into the earth around our feet.
        Your arms are straight and outstretched.  My arms are bent and pulling with muscle.
        There is a stuck sense with the sky so close in.
We talked about this list and reflected on our experience of the art and our relationship.  I then asked her to change something about her art that would make the stuck sense that she described go away.
Here is her altered drawing. 
Tanya was surprised by several of the changes she made.  She added more black holes and told me that she felt it was necessary for her to know that I knew about the holes (for her and for myself).  She also had me let go of the rope, though she left it near me in case I needed to pick it up again.  She told me that she liked sitting on her own, holding onto the rope just in case, but that she saw that my tugging so hard was no longer needed.
We talked about what her drawing invited us to change about our exchanges in session.  In just a few minutes we had a concrete list and a renewed sense of movement.
Here's our list of changes:
        Tanya wants to ask for help on her own rather than Lisa "pulling the request out of her".
        Lisa will share more vulnerability with Tanya.
        Both Tanya and Lisa will talk about times when either feels like they are pulling too hard on the rope.
This art therapy activity helped Tanya and I immensely.  My continued requests for feedback and her ability and willingness to give it grew our therapeutic relationship even further throughout the next several months.  She gained more confidence in making and taking action on her decisions.  Her grief lifted and she was able to re-connect with beautiful memories of her father.  I shared more with her about my own grief and loss of my father.  As in her changed drawing, we became collaborators in seeing and experiencing.  She ended our work together with a beautifully positive outlook on her life and next steps.
I'd be thrilled if you tried this art therapy technique for yourself or with a client!!  Please let me know how it goes.
If you'd like to explore more about the therapeutic relationship by making your own art AND earning CEU's, consider registering for the online course, Going Beyond Words:  The Art of Therapeutic Relationship.It starts in January!  Click HERE to register!